As a homeowner, one of the most important aspects of a home renovation project is selecting the right kitchen remodeler. The kitchen is the heart of any home, and a successful remodel can increase this space's functionality and aesthetic appeal. However, selecting a remodeler can be daunting, especially if you are unfamiliar with the process. Here are some tips when choosing a kitchen remodeler for your project.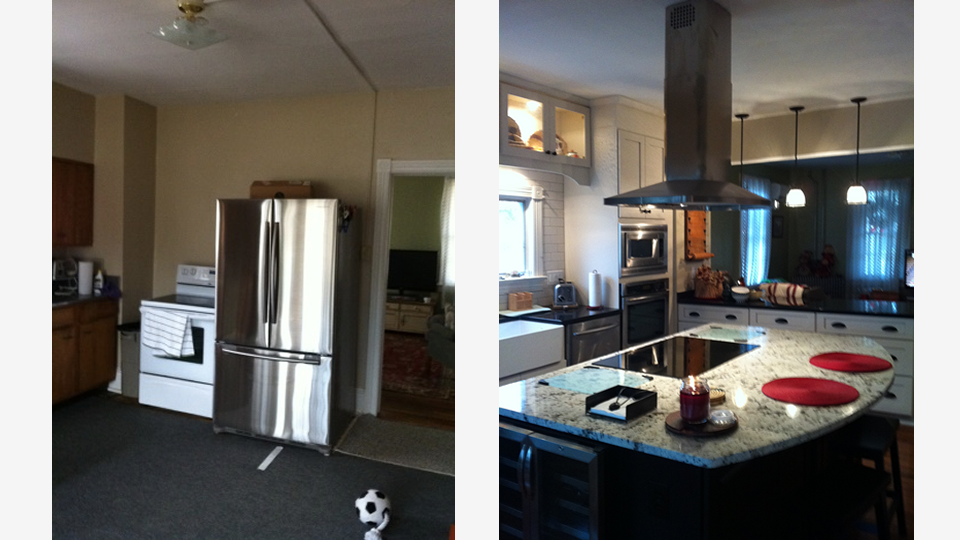 Determine your budget
Before you begin your search for a kitchen remodeler, it is essential to have a clear understanding of your budget. A budget will help you narrow your options and ensure you select a remodeler who can work within your financial constraints. Be upfront with potential remodelers about your budget to avoid any surprises down the line.
Do your research
Once you have a budget, it is time to research potential kitchen and bathroom remodelers. Look for companies with a solid reputation in the industry, and ask for recommendations from friends, family, or colleagues who have completed similar projects. Check online reviews and ratings to see what previous clients have to say about their experience with a particular remodeler.
Most remodelers are not Interior Design trained. They just do what you say you want. When you choose Oak Hill Interior Design LLC, you have the benefit of having an expert in design and function as well as some of the best trades people to do the installation, not just someone who will install what you pick out yourself. A trained designer has knowledge of function, safety, appearance, and vast product knowledge.
Check for insurance
Ensure any potential remodeler has the necessary insurance to operate in your area. Ask for proof of insurance and permits and ensure they are current. A reputable remodeler will have no problem providing this information.
Ask for references
Ask potential remodelers for a list of references from previous clients. Contact these references and ask about their experience with the remodeler. Were they satisfied with the work? Was the project completed on time and within budget? Did the remodeler communicate effectively throughout the process?
Consider their experience and expertise
When selecting a kitchen or bathroom remodeler, choosing someone with experience in your project is essential. For example, if you want to install a new kitchen island, ensure the remodeler has experience with this type of project. Look for a remodeler with a portfolio that showcases similar projects and ask about their knowledge and expertise.
Communication is key
Clear communication is essential when working with a kitchen and bathroom remodeler. Make sure the remodeler is responsive and communicative throughout the project. A good remodeler should be willing to answer any questions and keep you informed of any updates or changes.
Get everything in writing
Once you select a kitchen and bathroom remodeler, ensure everything is in writing. This includes a detailed contract outlining the scope of the project, the timeline, and the budget. Ensure you understand all the terms and conditions before signing the contract.
Why Oak Hill Interior Design LLC?
Oak Hill Interior Design LLC has the experience, training, and clear communication to take the lead in the design and construction of your project. I will listen to understand what you want to achieve in your kitchen or bathroom project. Oak Hill Interior Design LLC will help you create the kitchen or bathroom of your dreams. Contact me today to get started with your kitchen or bathroom remodeling project.